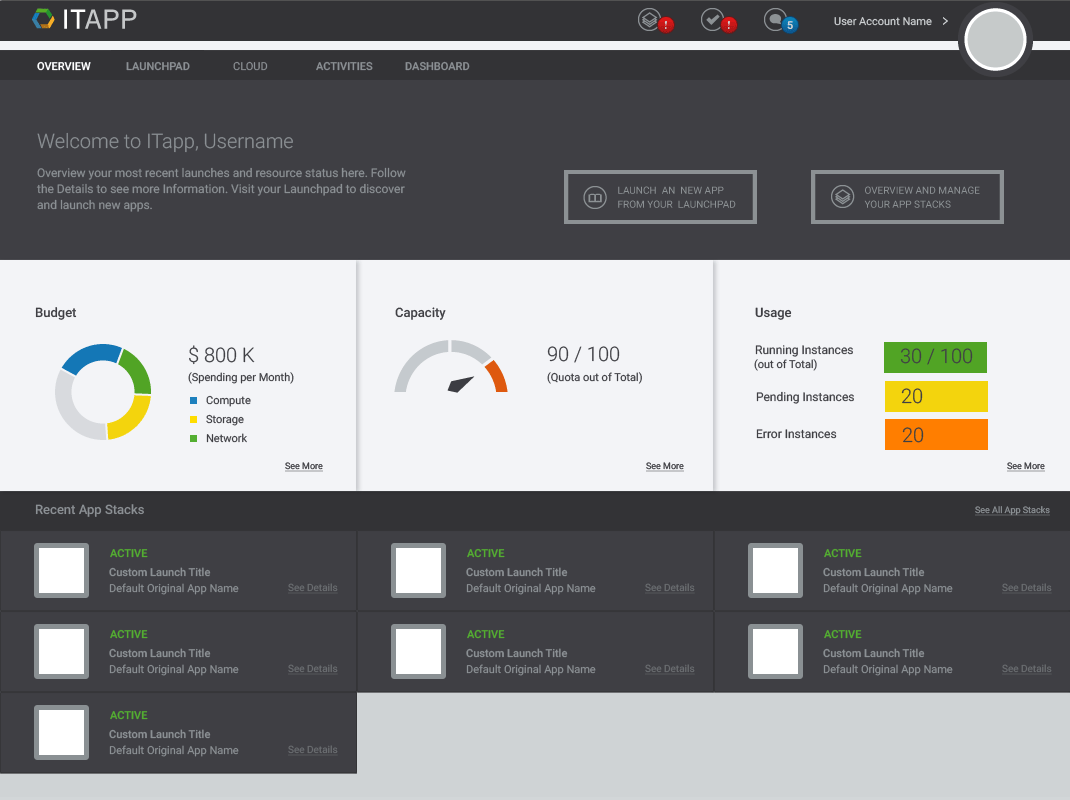 Cloud Management Enterprise Solution
Usability and Design for a complex dual-user Cloud Management Platform
Client: ITAPP (Acquired by ServiceNow), San Jose (CA), 2014 —2015
ITapp's solution supports the management of cloud platforms used in the enterprise, such as VMware, Citrix XenServer, Microsoft Azure, Amazon Web Services and OpenStack. Working with a bunch of talented full stack back-end developer I improved the UX for an early startup product significantly and helped to prioritize requirements. I introduced the development team to their users, evangelized UX and incorporated usability methodologies into the agile development process. As a result we distilled complex user demands into a clear and understanding interface that is still running on Fortune 500 companies.
Requirement Analysis
The product provided extensive and complex features for both, highly knowledgeable IT experts as well as for cloud-service on demand users with novice to intermediate knowledge. User Research revealed a more precise understanding of the audience and how they would use the system. Complex user tasks required an intuitive guidance through, multiple screens and features in order to complete a task successfully and in a timely manner.
Applied Methodologies:
Stakeholder Interviews
Persona & Scenario
Requirement & Gap Analysis
Interaction Design
Supporting the product's simplicity I reimagined already commonly used design metaphors, that the audience would rely to, in order to make complex task easier understandable. Referring to user analysis insights, I identified the system's main purpose and focused on those most crucial tasks, that support user goals. Ultimately, I crafted a beautiful UI and defined visual and usability guidelines, that help my client to maintain consistency for future implementations.
Applied Methodologies:
Information Architecture
LoFi/HiFi Wireframing
Usability Testing
Visual Design & Design Guideline